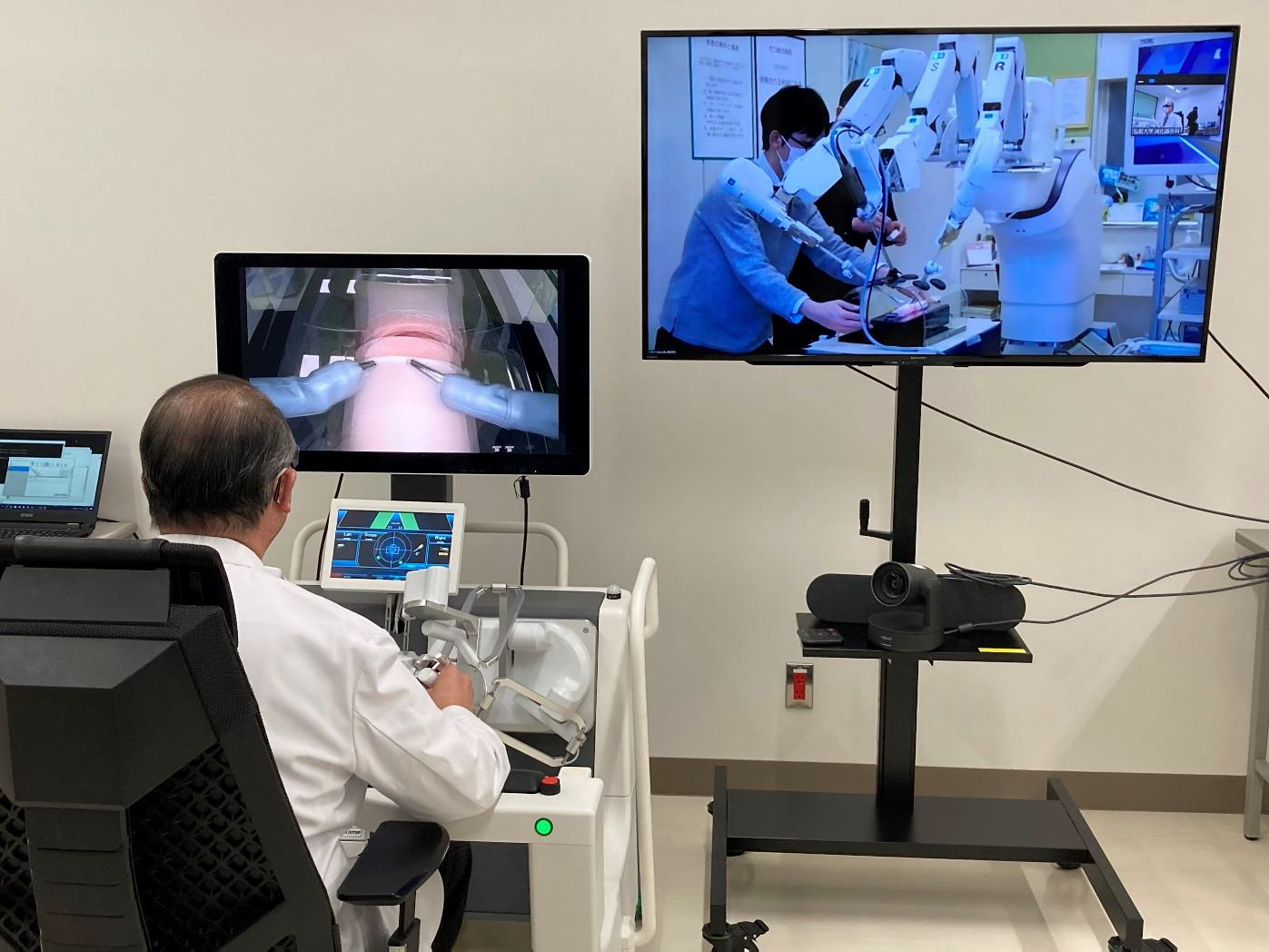 Research Interests

We are involved in the research and develop of novel medical systems, robot systems, and human-machine systems that are useful for realizing a healthy longevity society.
Our unique method is to use measurement and control technology in system design based on the distributed model of pneumatically driven systems.
In addition, by integrating biomedical engineering and information science, we aim to develop highly intelligent and functional systems and introduce them into society.
Founded University start-up venture Riverfield Inc. in 2014 to develop surgical robots.
For Prospective Graduate Students
The Biomechanical System Lab admits graduate students from the department of Information Physics and Computing, School of Information Science and Technology. We welcome students from all over the world. Please visit the department webpage for information on applying to the respective graduate programs:
Information Physics and Computing Graduate Admissions


2023.7.10
We organized a forum at IFAC 2023 entitled Artificial Intelligence in Biological and Medical Systems.
2023.4.7
Members has been updated.
2022.4.1
Dr. Maina Sogabe has been promoted to Assistant Professor.
2022.2.21
In AROB-ISBC-SWARM202, master course student Naoto Shono received Young Author Award.
2022.1.1
Dr. Tetsuro Miyazaki has been promoted to Lecturer.
2021.10.15
Awarded at the 11th JFPS International Symposium on Fluid Power, Best Paper Award
2021.10.4
Members has been updated.
2021.8.25
Research page has been updated.
2021.4.1
Members has been updated.
2020.10.1
Dr. Mina Sogabe has joined our Lab. as a project researcher.
2020.4.1
New laboratory at The university of Tokyo.